Spying apps are popular today, as you can see from the Google Trends statistics. The allow you to gather information from the target device, where you need to install the app before usage. It is different information, depending on the spyware level of functionality: GPS location, messages, and media, camera, and mic. It is transferred to your dashboard, where you can see it in real-time. You can use spyware for different purposes: from parental and work control to spying on friends, relatives, or couples. It is also used for protecting your own data.

Google Trends statistics of the search term "spy apps" over the past year.
The reason for spy app popularity is the vast popularity of the Internet itself, connected with the long-standing desire of people to know about other people. The Internet provides the opportunity to be connected with thousands of people via social apps, and generate enormous masses of information.
In addition, the Internet is full of different dangers, from scammers to cyberbullies. If you want to protect your child from that, parental control is important. In this mSpy review, you'll see one of the best tracking apps, be it parental control or if you want to use the mSpy app to catch a cheater
What is mSpy
It's a standard spying app, with all basic functions necessary for tracking, a clear and user-friendly interface, quick installation, and affordable price. Its main idea is that knowing is better than believing.
It is available both for Android and iOS, as you'll see in this mSpy review, despite some features for iOS requiring jailbreak. You can read more about jailbreak, for example, here.
mSpy tracking app presents itself as a tool for parental control mostly, despite being used for different purposes, such as employee monitoring by entrepreneurs. It has a good support system: you can ask any question right on the website in the live chat, which is a great advantage.
In case if you'll buy the annual subscription, it'll cost you just $11.66/month. Its free trial is currently unavailable, but the app has a 14-days money-back guarantee. Please read the app's refund policy carefully before subscribing.
You can read more mSpy reviews, for example, on the Trustpilot, the website where every user can evaluate the application. mSpy is mentioned in other reviews, for example in this Android Authority list.
mSpy Features
You can see a full list of features here.
Calls & SMSs
The application will show you the call and SMS logs. You'll see the phone numbers and contacts of those who have called and written to your target. Also, for iOS, you'll be able to read sent and received iMessages.
This is how call logs look like in the mSpy dashboard.
Location
To monitor a location with mSpy, you need GPS to be turned on the target device. You'll see the target's location in your dashboard, along with the location history. It will be the list of locations, with dates and times of their visits.
The geofencing option allows you to choose allowed and restricted areas by using the GPS tracker.
In addition, the app provides a special geofencing option. It allows you to choose the location borders which are unwanted for your target. After your target will cross those borders with GPS tracking turned on, you'll receive notifications.
Social Apps
In this mSpy review, you'll see that it allows monitoring of the social networks and popular messengers. Most of them are available both for Android and iOS phones, but most of them, except WhatsApp, Facebook, and Instagram, require jailbreak. Here is the list of messengers:
WhatsApp
Instagram
Facebook Messenger
Snapchat (Jailbreak)
Skype (Jailbreak)
Telegram (Jailbreak)
Hangouts (Not for iOS)
Tinder (Jailbreak)
Line (Jailbreak)
Viber (Jailbreak)
Kik (Not for iOS)
Just find the messenger you want to spy on in the dashboard and you'll see the messages: on the screenshot, you can see the example with Telegram, taken from the official site.
Internet Activity
You'll see the browsing history, the list of most visited websites, and the bookmark bar. Wi-Fi history is also available from the dashboard.
E-mails
mSpy provides tools for reading both incoming and outgoing emails. You can access them regardless of the mailbox used by your target. Please note that for iOS, the jailbreak is required.
Multimedia
You see in this mSpy review that you'll be able to see all media which are on the device. Along with them, you'll see the time and date of each of them. Please note that jailbreak is required if you want to use this option for the iOS target phone.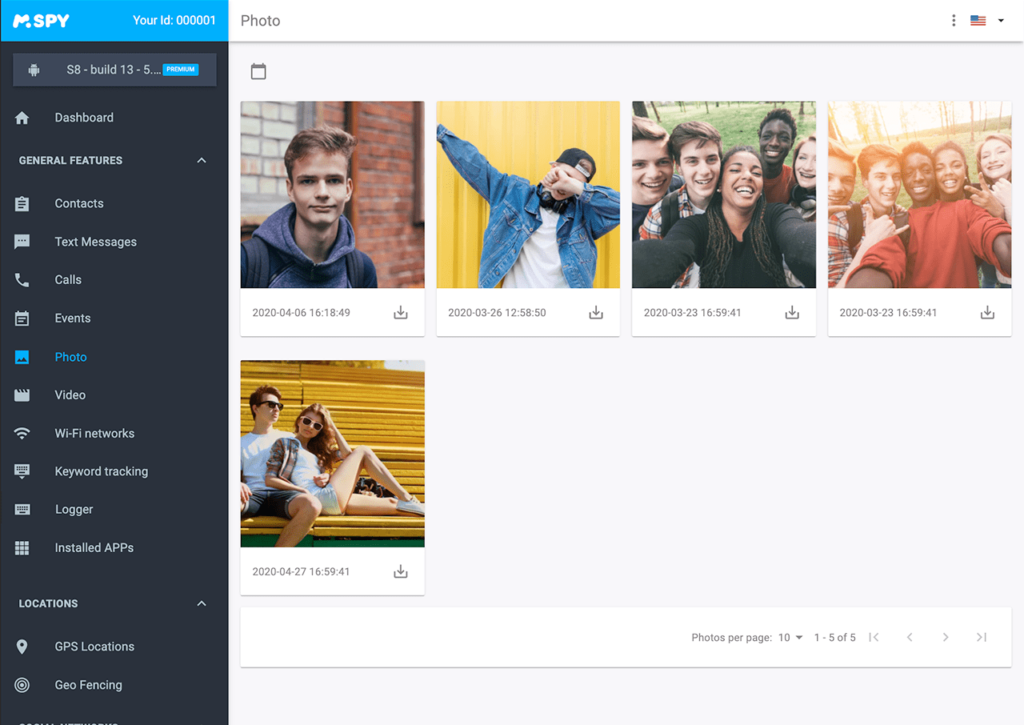 Photos and videos can be accessed from your personal dashboard.
Control
The app has control tools that allow you to make changes to the target device. It allows you to block access to undesired websites from the target device. You can limit the usage of apps that you don't want to be used from your target. Please note that jailbreak is required if you want to block an application on the iOS target device.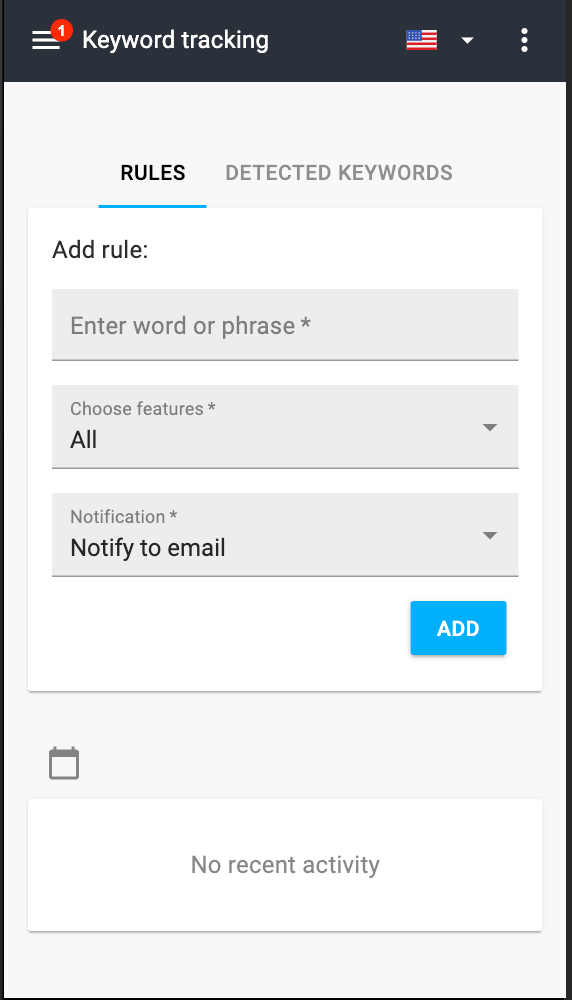 mSpy presents the special option of word notifications, as you can see on the screenshot from the official site: it will notify you when any inappropriate word will be used on the device. Please note that for iOS devices, the jailbreak is required.
Analysis
This mSpy review shows that the app analyzes all mentioned above information and shows you the precise statistics based on this. You'll see these statistics in the main tab of your dashboard.
What can mSpy track?
Summarise of mSpy review:
the following can be seen with Mspy
track calls and SMSs.
spy on messengers, seeing all target's friends.
see what your target has typed in all applications by using a keylogger.
You can see the current location, location history, and use geofencing for marking the dangerous zones, in case if your target has GPS turned on.
media presented on the phone, and their timestamps can be seen.
list of installed applications, limit applications usage, or block them at all.
choose some words as inappropriate and the app will notify you if your target will use them.
You can see the available Wi-Fi, list of visited websites, bookmark bar, the frequency of visiting each website, and block inappropriate ones.
list of incoming and outgoing emails.
You can make the screen records.
mSpy will show you the relevant statistics from the target device.
mSpy installation guide
Our mSpy review will show you the installation process shortly. At first, sign up, purchase it, and log in to the website. Note that you should have unlocked access to the target device for installation.
Here is the full instruction of the app's installation on the Android device. You should disable Play Protect in the phone settings before the installation. After purchasing and choosing your operating system, you'll find the link on your email; you should type it in your target device's browser and download the mSpy installer. Then, run it, and the app will install.
Here you can read how to install it on the iOS device. The author writes that jailbreak is required for the installation, despite the article from the mSpy blog for September 2021 states that it now can be used without jailbreak. The installation is similar to the Android one: you'll obtain the link to the mSpy installer, should download it, and it will install the app in the target iPhone.
How to use mSpy
After installation, sign in to the website, and you'll be in your dashboard. From there,
You can see more about how to use mSpy and how it works, here: Online dangers: How mSpy can protect kids
How does mSpy work
All spying apps work in a similar way: they install, hide, and start to gather information. Then, they send the information to their secured server, where you can access it. Your interface for accessing the information is your dashboard. The information will be updated every 5-30 minutes for Android targets and daily for iOS ones.
Pricing
The price of mSpy depends on the plan you want to use. The more you want to use it, the cheaper it will be for you. A monthly subscription will cost you $48.99, while if you will pay for three months, it will be $27.99/month.
A yearly subscription is the best option, costing $139.92/month.
You can read more about mSpy pricing here, in their blog's article. Here is the picture from the article, showing the prices.
Frequently Asked Questions
Q: Are spying apps legal?
A: Yes, they are legal. No one can sue you if you'll buy and download the spying app. Still, it depends on the aims you want to reach. If you're going to intrude into someone's privacy, it will be considered an offense against the law. You can read more here. Please note that monitoring your kid or employee is not an offense in case if you own their phones.
Q: Does mSpy allows the camera and microphone tracking?
A: No, it grants no access to them. Still, it allows recording the screen. While you cannot see or listen to its surroundings, you can see directly the screen of your target.
Q: Why mSpy is one of the best?
A: As you see from our mSpy review, it is inexpensive, easy to use, and has all the basic features you'll need for your spying tasks. Such alternatives as uMobix or Spyera propose a bigger number of options, but they are much more costly than mSpy. It's up to you what to choose.
Q: Where can I read more after your mSpy review?
A: Consider reading the mSpy blog. You'll find additional instructions, more reviews, comparisons with competitors, and many more. Enjoy!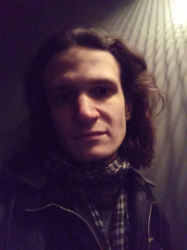 Latest posts by Alexander Mereïn-Velkor
(see all)