How to Track Someone's Location with Google Maps
Google Maps is perfect for navigation, but its options are not limited by it. The service can be used for tracking by location, enabling you to spot your friends, while your friends also may track you if you permit them.
With some adjustments, you can use Google Maps as a spy tracking app; what you should remember is that you can have problems with the law, no matter which app you've used for intrusion into privacy. Let's see all those varieties of uses.
How to Track a Cell Phone Location with Google Maps
Cell phone tracking using Google Maps is voluntary: your target should know that you're tracking and permit you to do this. Your target should use the app as well, and their Gmail contact should be in your contact list. Still, you can share your location even with those without a Google account by sending them a direct link with the location.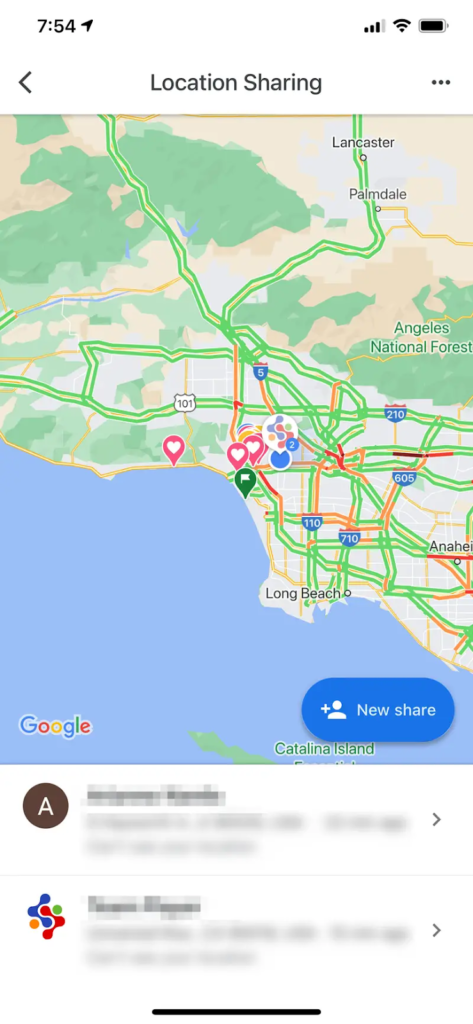 To do this, you have to directly request the person to share their location: open your Google Maps and tap on your avatar in the upright corner. This is your main menu. Here, select location sharing: it will open the list of your contacts. Select those which you want to track.
Important moment: You can request location tracking only if you've shared it with the contact at least once. You'll see how to share the location later in the article; if this condition is met, you'll see the request button when you tap on the contact.
Let's see how you can share your location and then request the location by yourself.
How to Share Your Location on Google Maps
Firstly, again tap on your avatar in the upper right corner of the app, on the right side of the search bar.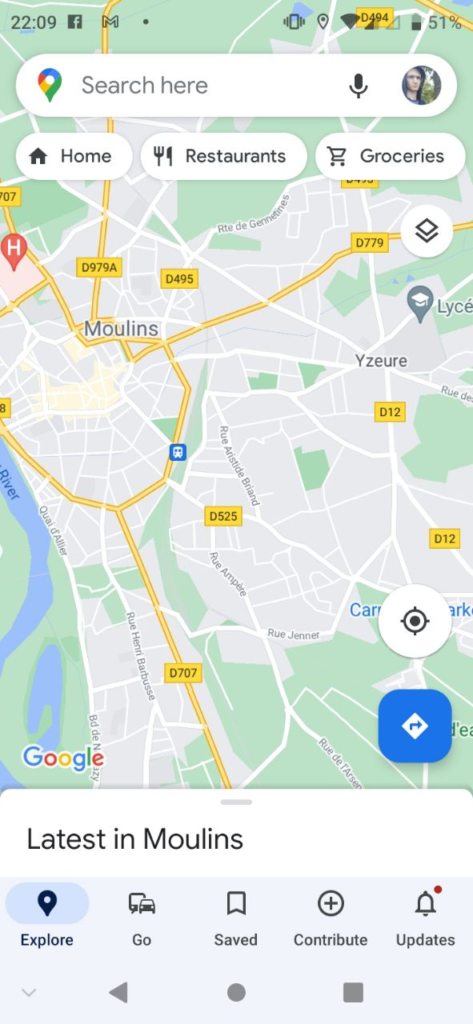 In the menu, select Location sharing point and select the contact you want to share your current location. You can also specify the time during which they can see your whereabouts, which is 1 hour by default and can be extended up to 24 hours.
If the person has no Google Maps installed, you can still send your location in a temporary link via SMS or some messenger. 
You can also share your estimated time of arrival, which is good when you're going to the meeting. To do this, you should have a route created on Maps by its navigation features. After that, tap More and then Share My Trip Progress. Then, Google Maps will send your route to your contacts with whom you're sharing it.
How to Ask Someone to Let You Track Them
You are able to track the location only for those who are in your Gmail contact list. In addition, you can ask for sharing only from those with who you've already shared your location. Thus, you aren't able to ask for location sharing from everyone.
To send a request, tap on your avatar in the upper right and choose Location sharing, similar to the case when you want to share your location. If you've shared your location with some of your contacts, you'll see that you can tap Request after tapping on them. After that, the contact will obtain the notification, your e-mail and profile, and your location-sharing request.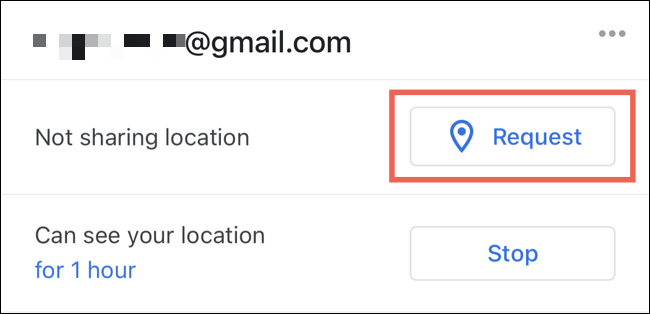 In that way, Google ensures that location tracking is mutual and non-abusive. It works well if your intentions are to be in touch with your friend. After approval, you'll be able to track people's locations on the map.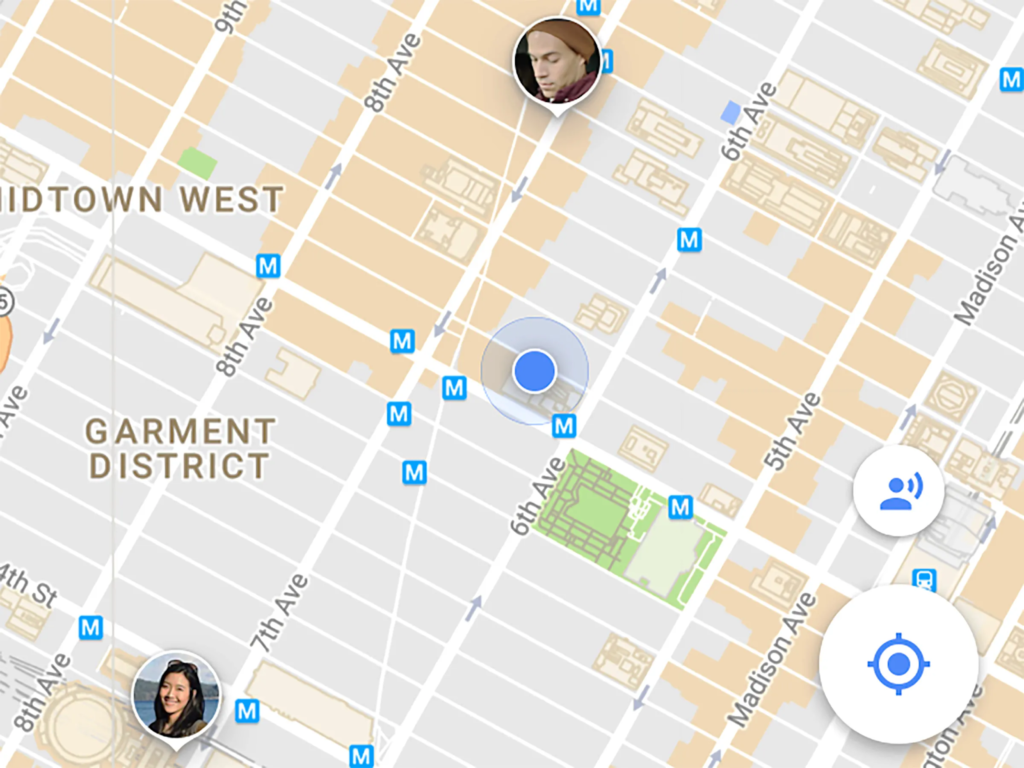 Please note that your location tracking request can be ignored or rejected, in which case you'll not obtain any notification. Your target can also block you, after which you'll be unable to track their location using the service. 
If they approve your request, you'll obtain a notification and may start monitoring. People look like circles with their avatars, showing where they are.
You can always ask permission to track cell phone location with Google Maps by direct conversation and, for example, show them this article or Google's guidelines. If you have good relationships and your reason are clear and positive, chances are that your target will agree to location tracking.
How to Stop Tracking Someone on Google Maps on Your Phone
There are two approaches to take to stop tracking cell phone locations. It depends on whether you want to track your target in the future or not.
First, you can simply hide the target from your Google Maps. To do that, tap on the circle with the avatar on the map. On the bottom, tap More, and then select Hide from the map. You'll stop seeing the target. To see her again, select them in the contact list and resume the location sharing by tapping Hidden from map > More > Show on map.
Secondly, if someone is extremely annoying, you can block the contact permanently. You'll stop seeing the contact at all, and they won't see you too. To do that, open the user's profile, and tap More > Block.
How to Share Google Maps Location on an Android Phone
To share location from Android, open the application and follow the sequence of actions described in this article.
How to Share Google Maps Location on an iPhone and iPad
Location sharing from an iPhone is basically the same as from an Android one, as the Google Maps interface is basically the same. However, don't forget to log in to your Google account: while it is the default in Android, to track iPhone location, you should check whether you're logged in.
In addition, the app is well-integrated with iMessages, and it is easy to send your location by using them. To do it, you need to choose the App drawer at the bottom left of the screen of the iMessage app.
Can You Track Someone's Cell Phone Location Without Them Knowing?
Actually, yes, you are able to track someone's location on Google Maps without them knowing. But remember about the risk of consequences of intrusion into someone's life. According to US law, you can track people's location secretly, in some cases; for instance, for parental control or employee monitoring.
To track mobile location using this service, first, you need to access your target phone. Now you know the algorithm of location sharing from this article, so you can do this by yourself: share the location from your target phone to your own. Take their target phone when they're away, unblock it, and open Google Maps. Then, quickly open the main menu and the Location sharing tab. Find your contact in their contact list. Then, tap on it and choose to share my location. In that way, you'll obtain the target's location.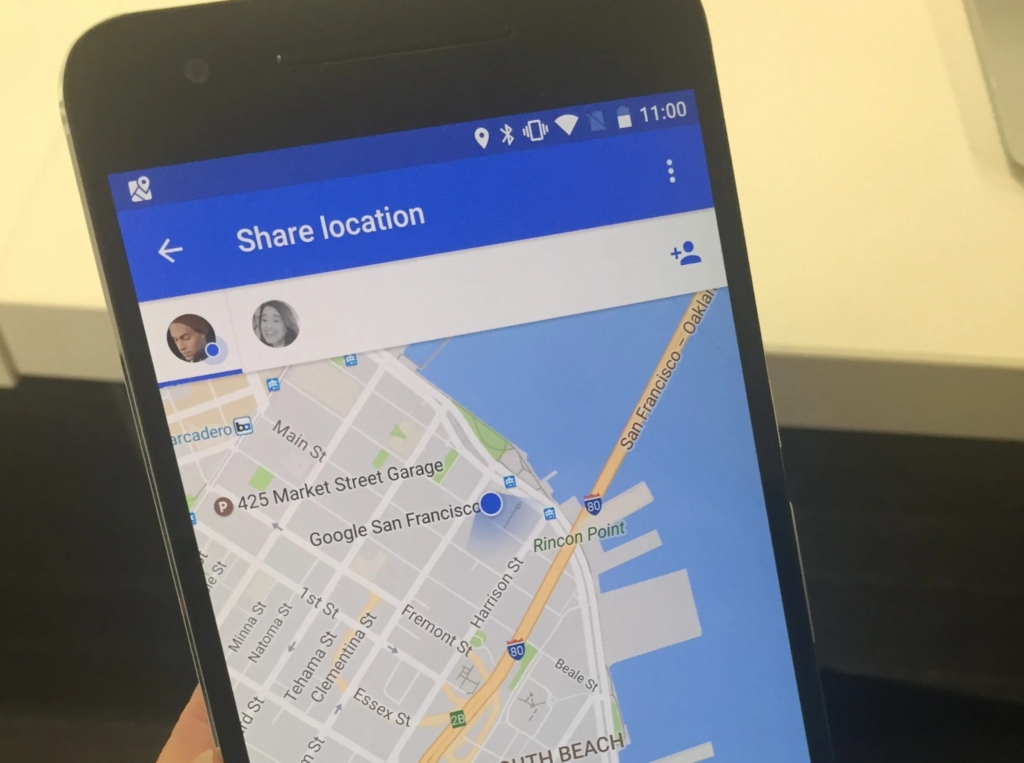 To remain unnoticed, disable notifications from Google Maps on your target: in another case, they can see the notification about their location sharing update, and you'll be revealed.
However, it is a temporary option. If you need to track someone for a long time, you'd better use parental control apps.
Conclusion
Google Maps, as you can see, is a robust tool for location tracking and monitoring. It can be used for various tracking purposes: to share your location, track your friend's location, request locations, track lost phone location, and block annoying contacts. By accessing the target phone and sharing the location with yourself, also you may track someone's cell phone location on Maps without them knowing.
In that way, it can even be a spying app; despite this is not its most popular usage, it's the easiest way to track a cell phone location for free. It is the best for locations' exchange with family and friends, facilitating mutual deeds, and being in touch. For more details, you can read our comparison article and decide which is better for your purposes, Google Maps or third-party tracking apps.
Frequently Asked Questions
What to keep in mind when tracking without them knowing?
Remember to leave no trace. You must disable notifications to ensure that your target won't see that you track their location.
How to increase the chances that the person will accept your request?
Engage in productive communication and build trust with the person. Then, ask to share the location to be in touch. You can formulate a cause, such as being able to find each other easier to walk together, for example.
Can I send my location to anyone?
Yes, you may send it to anyone who has Internet access. Google Maps' Location sharing tab has the option of location sharing link. You can send this link to them via any messenger or email. The receiver will be able to track your current location when tapping on this link.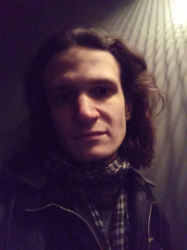 Latest posts by Alexander Mereïn-Velkor
(see all)