The Best App for Live Location Tracking
Nowadays, technologies give us a lot of new possibilities, including the opportunity to track the whereabouts of your friends and family. There are many solutions that we can use to track our children, making sure they're safe and secure.
In this article, we list the best live location tracking apps for iOS and Android that you can find on the market in 2022 and use to ensure your children's safety.
Google Maps
Simple and well-known, this tool is installed on Android and most iPhones; it can be used for live location tracking and perform this function quite well. While you may find many options for accomplishing this task, Google Maps is the best one, as it is easy, accessible, and free. 
Advantages of Google Live Location Tracking
Let's be quick and consider several reasons to use Google Maps' live location tracking feature:
The service is free; you pay nothing before using it, and it is pre-installed on each Android phone.
It's extremely straightforward and ready to use. In the case of iPhones, the installation will be easy.
It is widespread. To track somebody's whereabouts, you need a two-sided connection: the app must be installed both on your and target's phones. Thus the target person should have Google Maps installed – and it will almost certainly be there.
It is voluntary. You can track only those who have permitted you to do that, and someone can track you when you permit it. While it can be a disadvantage if you want to spy on someone without them knowing, in most cases, it will actually be better.
What Google Maps Can Do
It is mostly used for navigation and finding necessary places, but you may also use it for tracking. See the location of everyone who is on your contact list and is willing to share it with you. 
However, it is a mutual deal: you should share your own whereabouts at least once to be authorized to ask for location sharing.
Share Your Location
To share your whereabouts, you need the main menu. Then perform the following actions:
Tap on your avatar in the upright corner of your Google Maps interface.
Find the Location sharing point. You'll see a list of your contacts.
Select those who can access your location and tap Share.
It is possible to choose how long you want to share the location: from 1 hour to 1 day. If you want to stop sharing earlier, select this contact again and tap Stop. When you share your whereabouts with someone, the app will periodically notify you about your location's updates.
Track Someone
While Google Maps allows location sharing, you may also request the location for yourself.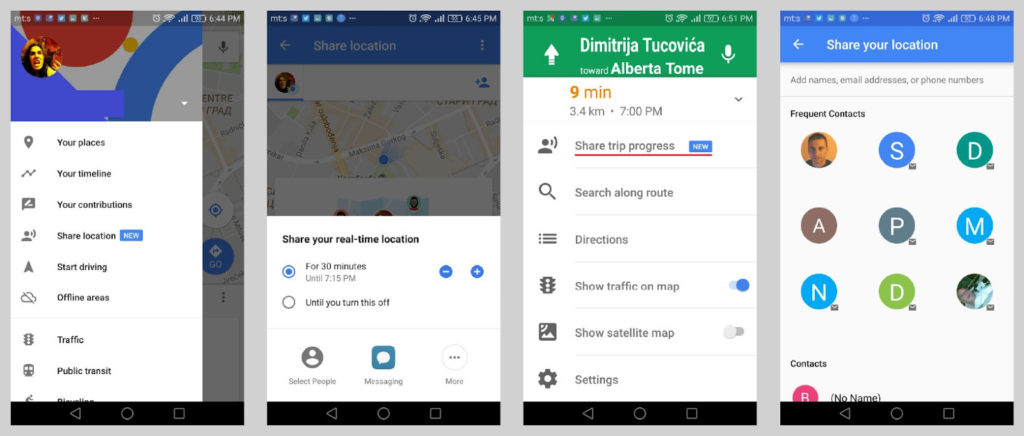 After you've shared the whereabouts with someone at least once, you are permitted to ask for tracking. Select the contact and tap Request. After that, they'll obtain your request. They can either ignore it, accept it, or block you, after which you won't be able to send them requests. If they enabled location sharing with you, you'd see their position on the map.
Check out our detailed guide on how to track someone's location with Google Maps.
Similarities Between Google Maps and Other Tracking Apps
Now, we'll show the similarities and differences between Google Maps and other apps.
Location-tracking apps are usually either mapping apps, parental control apps, or spyware. They all are similar when talking about the location tracking function. As you see, they all use a similar map interface for their tracking functions. It is a map based on GPS technology, where you spot addresses of various places and your target there. It's basically the same in all maps: coordinates, place labels, roads, and streets are shown schematically. Also, they all display targets as contacts' photos or avatars on this map.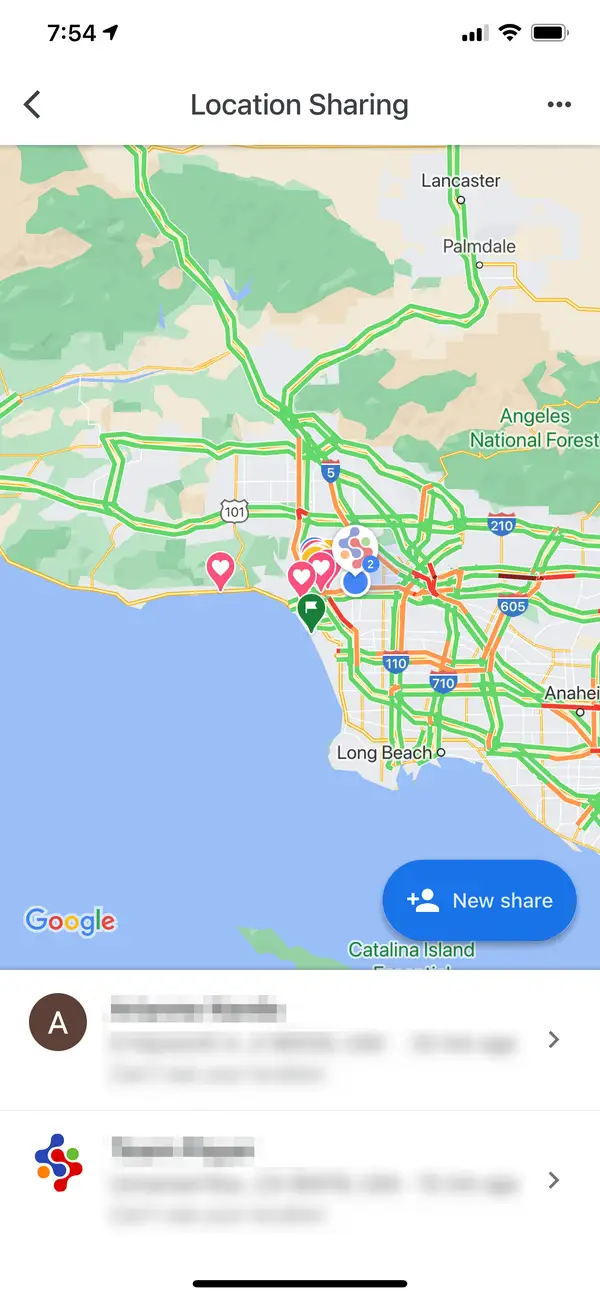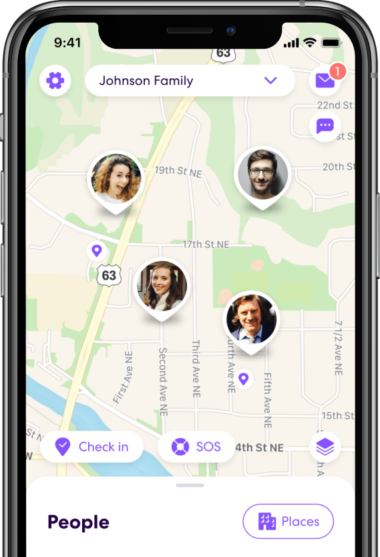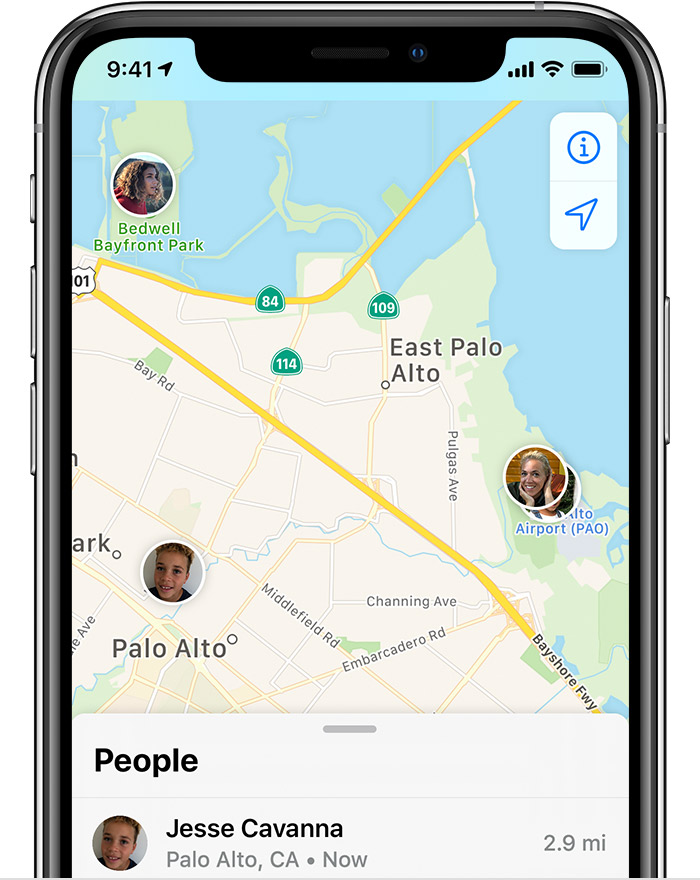 From the left: Google Maps, Life360, and Apple's Find My. All of them are described below.
Differences Between Google Maps and Other Tracking Apps
This service was designed as a mapping tool initially, and thus, it is better suited for navigation and place searching than tracking someone else. It is the best tracker as it is widespread and very easy to use, but what if you want more than a mere location tracker?
Other apps often have distinct interfaces and additional features. For example, Find My allows notifications, and Life 360, in addition to them, allows direct communication via apps, "Panic Button," etc. Let's read more about them.
In general, you see the Google Maps app as the location tracking tool for everyday use, while those alternatives are designed for particular cases.
Facebook Live Location Tracking
Facebook saves the place of your post and photos by default if you haven't disabled it in your privacy settings. It is the option that allows you to see your friends' locations based on their posts.
You may also share your whereabouts with anyone via messages and request the location as well. If the person makes their location visible, you see them using the Nearby Friends feature, which enables tracking. To find it, open Settings in your Facebook app, select More Options, and then Nearby Friends.
Here, you'll see the Facebook in-build map with the whereabouts of all your nearby friends who have their location sharing enabled.
Check out our detailed guide on how to track someone's location using Facebook Messenger.
Find My – iOS Live Location Tracking App
This app is a perfect solution for iPhone/iPad users. Being initially developed as Find My Friends, it was rebranded as Find My in the more recent iOS versions.
It is designed to connect friends who use iOS devices, and the Find My app enables more robust tracking options. In addition to iOS, it is available for macOS, another Apple operating system for PCs.
Find My is a general app for tracking the phone. You can set it up to find your device by sending the last location to your Apple ID. Now, we'll browse the app's possibilities to track your friend's whereabouts.
Similar to Google Maps, you either share your whereabouts with your contact or request coordinates. To share a location, tap the People tab, choose the contact, and select Send My Current Location.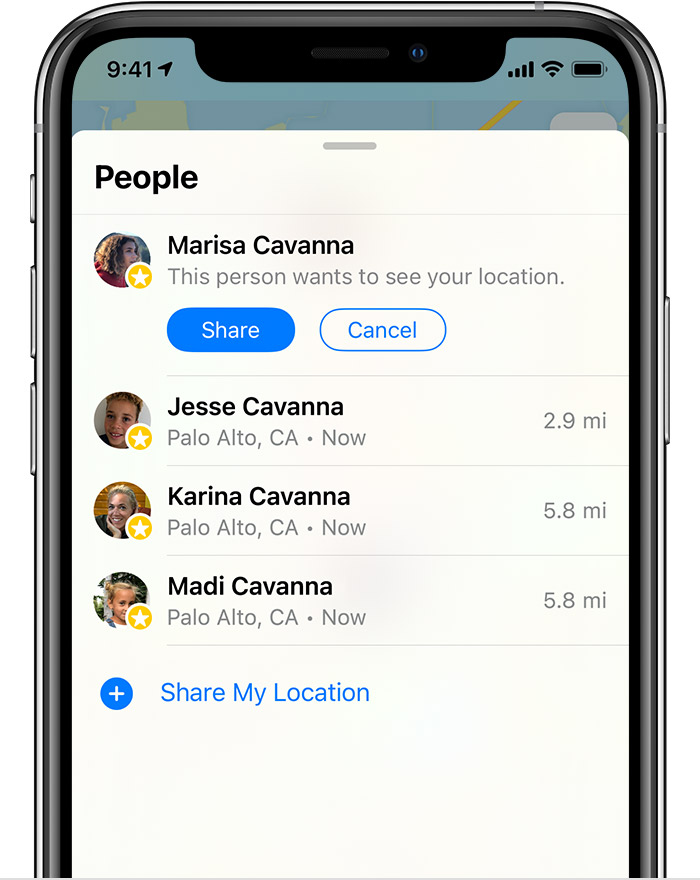 Find My shows the current spots of your contacts with shared locations and allows you to show your venue to them.
You can also create notifications. To do this, tap on Notify Me and select when the app must notify you and about what contacts.
Life360 – Live Location Tracking App for Family
This app is designed for families and aims to connect members. It enables the creation of the Circle, which is available only for family members. Those who are logged in may use Life360 to track each other.
Similar to Google Maps and Find My, tracking is voluntary in this app: you should be authorized in the Circle to see those you're tracking. In addition, they will be able to see you as well.
This app includes several options typical for parental control apps; for instance, a special geofencing option, enabling marking the zone as safe or unsafe and being notified when the target enters it. Everyone in the Circle can make those marks by selecting the desired location and specifying how large the zone should be.
Special places can be marked, too: for example, the home, school, and office. To do it, click on the place on the map and tap Save.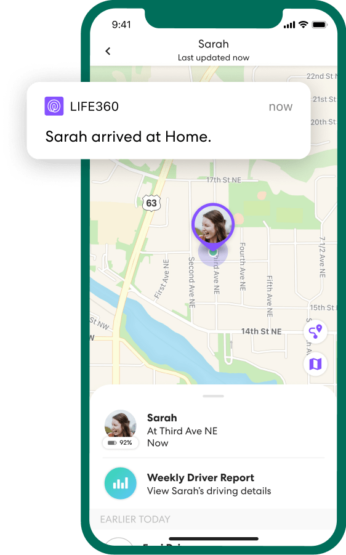 The software allows communication within its interface. The chat is available for all family members, and it makes it easier to be constantly in touch, in combination with the map location and other information about each other.
As you see, it also allows you to send (or receive!) an emergency message in case of trouble. If you have children, it will be extremely helpful to know that they can reach you at any moment.
Thus, Life360 is a perfect alternative if you need extended functions in addition to simple map tracking. It is free, but the number of place alerts is limited for a free version. A full one costs $24.99/month.
Third-Party Spy Apps
These products are quite different. Being usually installed without the consent of the phone's owner, invisible from the target phone without special tools for spyware detection, they provide great possibilities. They have various features, which are usually not limited to location tracking.
You install such apps on the target device and usually even don't say anything to the owner. After that, the app starts to stealthily track everything on the device. Depending on the software, it tracks location, messages, other apps, the device's memory, and activity. 
Apps designed for parental control are used to remotely control the device and what's going on it. In addition to tracking, they allow blocking the device or one particular app, regulating which websites are OK to visit and which should be blocked, and watching the app list.
Thus, spy apps are more robust, allowing you to see more information while remaining unnoticed, which is impossible when you use Google Maps or its analogs. Learn more about the differences between this Google service and third-party phone trackers here.
Let's see their pros and cons in general:
| Pros | Cons |
| --- | --- |
| A large number of facilities for various tasks. | They are usually costly. |
| Quick installation and hiding on a target phone. | You may break the law by intruding into someone's privacy. |
| You need no permission to use them, only access to the target phone. | Needs to get them right before the usage: they are not as intuitive and easy as Google Maps, Find My, or Life 360. |
| They are more comfortable for tracking, as they are specifically designed for it. | |
Find more information about spy apps and their pros and cons in our reviews; here are the most popular ones:
Conclusion
To summarize the matter of the article, Google Maps as a location tracking tool has the following perks:
Being in touch with friends.
Creating a closed circle for your family.
Cooperation with colleagues.
Tracking of something, for example, a parcel.
Tracking of your own device.
You'd better use alternatives in cases:
You need a more robust app for a certain purpose, for example, parental control.
You want more features, such as geofencing and notifications, and are ready to pay for them.
Location is needed to be tracked for a long time.
You want to spy on someone without them knowing: spying apps can be hidden.
Frequently Asked Questions
Is location tracking free?
It depends on the application; in general, the more features for spying are available, the costlier the tool is. Mapping tools, including Google Maps and Find My, are free. Tracking apps, which allow you to spy on anyone, are mostly paid.
How to perform parental control with Google Maps?
Firstly, you need to build trustful relationships with your kids and then share your whereabouts with each other on a regular basis.
Does Google Maps have any notifications for location tracking?
It only notifies you about your location changes when you share it. There are no other location-sharing notifications.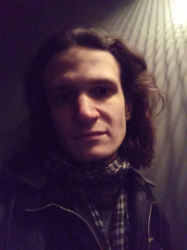 Latest posts by Alexander Mereïn-Velkor
(see all)