Best Apps for Parental Control
Seeing what your children do online, whether they are little or teenagers, may be tough without the correct tools. Have you ever noticed your youngster covering their device's screen when you enter the room? If this is the case, they are most likely concealing something from you, which is why you need one of the remote parental control apps.
Should I Monitor My Kids?
Parents who choose to install a monitoring app on their children's phones may wonder if it is suitable. On the one hand, it is vital to trust kids and give them the freedom to make their own decisions. While you may have faith in your children, there is no guarantee that others will. Furthermore, because of their young age, they are vulnerable to cyberbullying. They may also be unable to determine whether the information is suitable.
This is why using Android and iPhone app for parental control is so important. Furthermore, because the software will manage everything, you won't have to oversee every step they take. Nothing beats the peace of mind you get from the knowledge that there is always an app there to help you.
What Are Parental Control Apps?
Parental phone control apps are software pieces that parents may use to monitor, filter, and regulate what their children do on their smart devices. You may install such a program on your children's iOS and Android phones, laptops, and gaming consoles. It helps to enforce what and when your children view online. It watches your children as they play games or use the internet.
There are various methods for monitoring your children's online behavior. Parental controls are available on some websites, such as Netflix and YouTube. Some routers also have these. The controls, however, normally apply to everybody who accesses your Wi-Fi.
Cell phone apps for parental surveillance on iPhone and Android are versatile and easy options. They're a popular alternative for keeping tabs on a child's internet usage.
How Do Parental Control Apps Work?
Common functionalities include:
Filter content using parental control applications: You may choose which applications, games, and sites your children should not be able to access. You may also specify an age limit for downloading approval.
Set screen time limitations: You may establish specific screen time using an app.
Monitor activity: You may need to know to whom your children are speaking. In this instance, you'll need hidden parental control apps for teens that keep track of all activities.
Produce activity reports for your phone: Several parental control applications include activity reports to help check how much screen time they are getting.
What Are the Best Parental Control Apps
Best picks should have the following basic features:
Location tracking and location history.
Call and SMS logs monitoring.
Access to social apps and messages.
Access to the application list.
Management features, such as app blocking, screen blocking, and website limiting.
Top Rated Parental Control Apps
Don't have time to read a detailed review of each app? Here's a summary of our rating – let's look at the top 5 parental control apps you can use to monitor your kid's phone.
uMobix is the best if you need many functions, including direct surrounding listening, and are ready to pay for them.
Bark has a lower price, but the number of features is less than uMobix, while still more than in other apps in this list.
Qustodio and FamilyTime are well-balanced in price and features; in addition, they are well-suited for several devices and have an SOS button.
Boomerang is cheap, especially when tracking multiple devices. Its features are basic but not so limited as in Kaspersky. However, a lot of the Boomerang features are not available for iOS devices.
Kaspersky is limited and allows only location tracking and control features.
Top 10 Parental Control Apps in 2022
1. uMobix
uMobix is a parental control app with a large number of features. You can monitor location, social apps, calls, and message logs. It allows application blocking and surroundings listening via camera and mic if used on the target Android device.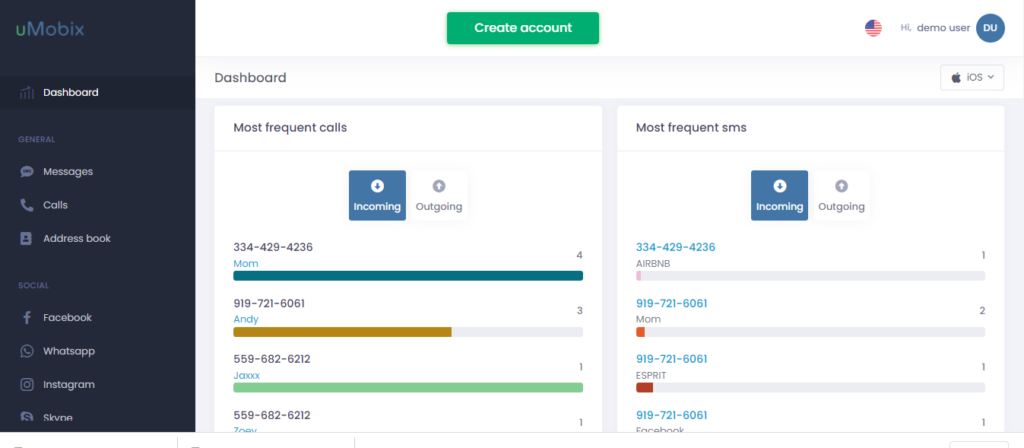 uMobix is the best parental control app in our top 10 based on a number of features:
Location tracking: This feature enables you to see the current location of your kid. It also shows location history with timestamps.
Notifications: You can adjust them; they will tell you about the battery state on your kid's device, the online status in social apps, and new messages or calls.
Contact List Conversation Logs: The app displays the contact list along with their names and phone numbers. It also shows you their call and message logs in the dashboard.
Keylogger: The keylogger of uMobix records everything that was typed from the device in each application, along with timestamps.
Access Features: uMobix grants you access to all the phone's media. You'll see the list of photos, videos, and other files, with timestamps.
Internet and Social Apps: The app will show you the browser history and the list of the most visited sites. It allows seeing messages from social networks. Monitor the most popular messaging apps like Skype, WhatsApp, and Facebook Messenger from all operating systems. Other apps can be monitored only from the Android target device. Those are WeChat, Zoom, Kik, Line, Telegram, Hangouts, and Viber. Social media can also be monitored; Facebook and Instagram are available from all devices. Snapchat, TikTok, and Tinder monitoring is available only from Android devices.
Available Functions for Android devices
Control Features: uMobix allows app block and restriction for a specified time and the complete device block. Restrict incoming and outgoing calls and messages to specific contacts. Internet control features include Wi-Fi network and site blocking, access to the mailbox and the bookmark bar. Deleted messages and contacts will be shown anyway: the app will save them for you.
Geofinder: It enables you to find the target phone via SMS message. This SMS can be either anonymous or not. After approval, you see the precise location of the target device.
Camera & Microphone Access: Finally, it is the most interesting. uMobix will show you what's happening around your target via the dashboard using the device's mic and camera. Camera snapshot allows you to take a quick photo from the device's camera. See what's going on around the target.
Price
uMobix has same prices for Android and iOS devices
For iOS and Android, it costs $149.88 per year ($12.49 per month).
You may also buy a monthly subscription for $49.99/month for both operating systems.
How to Get Started with uMobix
To install uMobix, you need to buy it and log in to the website. After that, select your operating system, and the installation will continue depending on your choice.
Important:
Play Protect should be turned off, and installation from unknown sources should be allowed for the Android device.
For iOS, 2-factor authentication should be turned off, and iCloud sync should be turned on.
For Android devices: you'll obtain a link that you should type in the browser on your target device. The app will be downloaded and installed.
For iOS devices: you should enter the Apple ID credentials for your target device. As it is probably you who bought the iPhone for your child, you probably know its credentials. The app will be operating by gathering data via iCloud.
Pros and Cons
| Advantages | Disadvantages |
| --- | --- |
| A vast number of features, including direct access to the deleted messages, camera, and mic. | A limited number of features for iOS devices. |
| Good tutorials, reliability, and effectiveness. | 1 subscription allows tracking only 1 device at a time. |
2. Bark
Bark is one of the best-rated parental control apps with two versions: a full one and a limited one, which is much cheaper. A limited version allows screen monitoring and location tracking, while a full one enables you to set alerts and monitor messengers. It is a versatile tracking app for parental surveillance purposes. Still, Bark is currently available only in the United States and South Africa.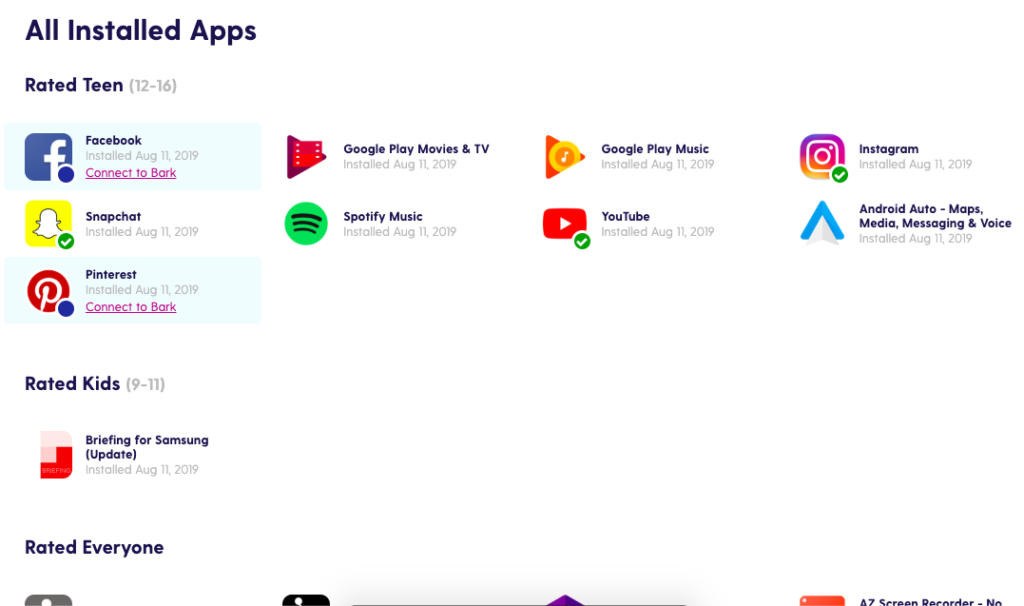 This is the list of what you may monitor using Bark. Let's see more:
Control features: It lets you decide how long your kid can use the device; it will be blocked outside settled time limits. You are also able to monitor each application similarly: block the usage of the application or decide how much time your kid can use it each day. Also, you are free to block inappropriate sites or filter Internet usage in general, limiting it similarly to screen time or application usage.
Conversation monitoring and Notifications: Bark allows you to read sent and received messages in social apps and notifies you if there is any inappropriate content, such as offensive, explicit, or suicidal. Along with notifications, Bark sends you recommendations of what you can do, taken from professional psychologists. It makes Bark the best for kid care.
Location check-ins: Finally, Bark allows you to track your kid's location and makes check-ins to determine whether the kid is in the appropriate place (for example, in school).
Price
Bark has two versions: a full Bark Premium and a limited Bark Junior. Also, it has a 7-day free trial.
Bark Premium will cost you $14/month and enables all features available.
Bark Jr costs $5/month and enables only location tracking, screen time monitoring, and website filtering.
How to Get Started with Bark
Bark is available in the Play Market and App Store: those are versions for your device. Log in to the website and monitor directly from the browser. It is your dashboard, where you'll see all the gathered information.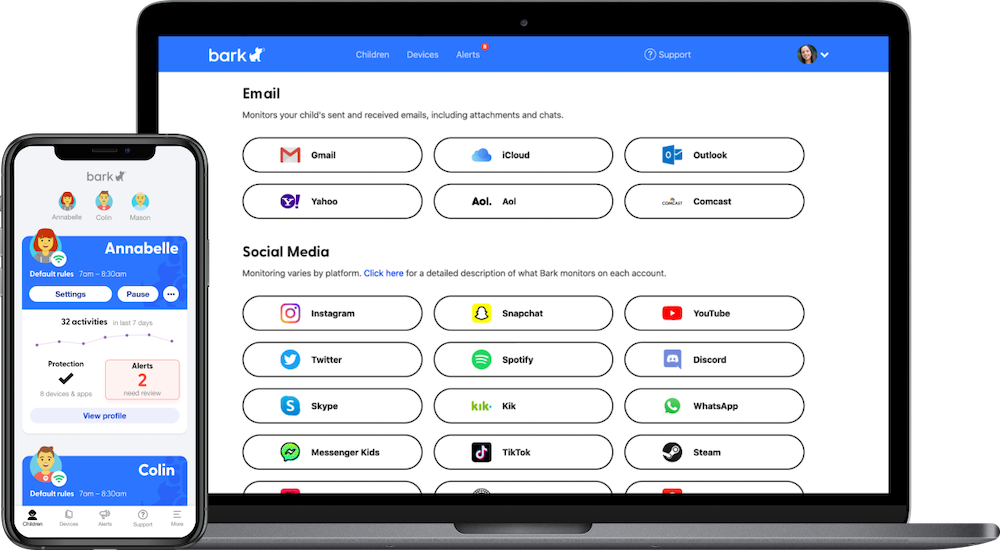 For your kids, you should download the Bark for Kids app and connect it to your account. This is one of the parental control apps that work on Android and iPhone devices equally well.
Pros and Cons
| Advantages | Disadvantages |
| --- | --- |
| It sends you a lot of notifications. | It's available only in the United States and South Africa. |
| It has responsive support directly on the website. | It is costly regarding the number of features. |
3. Kaspersky Safe Kids
Kaspersky Safe Kids is a parental control app from the antivirus company with a limited free version. There are some features available with Kaspersky monitoring software:
Location: You'll see the precise location of your target phone. Mark which locations are dangerous, and if your kid is found in an unsafe zone, the app will notify you immediately.
Control: Screentime control allows you to block the device usage for certain times, for example, when your kid is at school. Application control enables blocking the application usage or limiting it to the time specified.
YouTube SmartSearch: This feature enables you to see the search history of YouTube videos and block inappropriate searches, such as alcohol or tobacco.
Alerts and Notifications: Adjust notifications, and the app will notify you if your target is in the place which you'll mark as inappropriate in your dashboard or visits an inappropriate site.
Price
It has a free limited version, which allows you to use an online content filter, a safe search on YouTube, and control app usage. Its full version costs $14.99/year; this is one of the best parental control apps judging by price.
How to Get Started with Kaspersky
First, you should find and install the Kaspersky Safe Kids app on your smartphone. Then, you should sign up there, choose the free version or buy the full one, and create a MyKaspersky account. After that, download and install the app on your kid's device. It can be an Android or Apple iPhone, Windows or Mac computer.
Pros and Cons
| Advantages | Disadvantages |
| --- | --- |
| Very affordable price, and a free version is available. | The number of functions is minimal. |
| It is cross-platform. | |
4. Boomerang
The product allows for the inexpensive monitoring of several devices. However, its iOS features are inferior. For Android, it is an excellent choice if your quest is only basic parental control. Boomerang offers the following perks:
Control: This parental control app allows blocking the device for the time specified, for example, for bedtime. Also, you can restrict a specific website and monitor a website's history.
Location: You'll see the current location of your target on the map; location history is also available.
Messaging: Boomerang provides the ability to exchange messages between family members.
Tracking & Additional control features (for Android devices): See call and SMS logs, as well as the removed and installed apps. Additional control features allow you to block contacts, apps, and websites and create notifications for specific contacts. You'll also obtain a report of daily app usage.
Safe Locations: For location tracking, you may mark safe locations and be notified when your target leaves them.
Price
While being limited, it is one of the best parental control apps by price. The Boomerang's price depends on the number of devices you want to monitor. Also, it has a 14-day free trial.
For one device, it costs $15.99/year
For 10 devices, it costs $30.99/year (less than $4 for a whole year!!!)
How to Get Started with Boomerang
Download the app in Play Market or App Store, install it on your kid's device, then log in to the website into your dashboard and start monitoring.
Pros and Cons
Advantages:
Affordable price for several devices.
Responsive support chat is available directly on the website.
Disadvantages:
5. Qustodio
It's one of the best parental control apps for social media as it is well-balanced in price and functionality:
Safe Locations: SOS (Panic) Button is available, similar to FamilyTime. Set notification alerts for certain activities, for example, for certain inappropriate words.
Location Tracking: You'll see both the current location and the location history with timestamps. Mark safe places or territories, such as a kid's school or home, and be notified when the child leaves this zone.
Conversations & Apps Control: See the SMS and call logs, along with contacts and phone numbers. The app allows you to monitor the application's activity and set time limits for its usage. Here, you'll see messages in social apps and will be able to read them. Similarly, set time limits for the entire device's usage.
Price
Judging by the functionality/price ratio, this app is one of the best parental control apps.
For 5 devices, it costs $54.95/year.
For 10 devices, $96.95/year.
For 15 devices, $137.95/year.
How to Get Started with Qustodio
Generally, at first, you need to create an account, buy, and download the application. You may install Qustodio for all available platforms: Android, iOS, Windows, Mac, Chromebook, or Kindle. The app is present on Google Play and App Store. After that, you'll be able to monitor from your web dashboard; or you can install the parent app to your device and access your dashboard from there.
Pros and Cons
| Advantages | Disadvantages |
| --- | --- |
| Very affordable price, especially for multiple devices. | Features are somewhat limited, too. |
| It is cross-platform. | |
6. Norton Family
This is another parental control product from the antivirus company; however, its functions are limited to location tracking and managing app usage:
Control Features: This app allows you to monitor the app activity and set limits to restrict it; similarly, you can set time limits for the entire device's usage and also block inappropriate websites.
Location: Track the current location of your kid by seeing it in your dashboard.
Along with that, it is quite expensive, that's why we've placed it in the end.
Price
It has a 40-day free trial. Along with that, the app costs $49.99/year.
How to Get Started with Norton
First, you must sign up on the Norton website and create your account. Then, add a child by entering his or her name and uploading a photo; your child's device will be connected later. Then, choose the target device's OS and download the application on the target device. After that, install the application on your device.
Pros and Cons
| Advantages | Disadvantages |
| --- | --- |
| It has good and concise instructions on the website. | Its features are limited. |
| The app is available for Windows; the Norton browser is available for mobile devices. | The app is costly and does not cost its features. |
7. Net Nanny
Among free parental control apps, Net Nanny helps you to keep track of your family's internet behavior while safeguarding your children from potentially hazardous information. Among the features are:
Block Websites/Apps: Block any website by providing its precise URL. The content filtering settings can be utilized to automatically ban websites that contain inappropriate content.
Manage Screen Time: You may adjust the screen time for your children's phones, such as Samsung, to avoid wasting crucial time.
Tracking Location: Net Nanny allows parents to follow their child's position in real time from their mobile devices.
Alerts: Parents may set up specific alerts that will be triggered depending on their child's online behavior, and Net Nanny will quickly inform them on their smartphone.
Pros and Cons
| Advantages | Disadvantages |
| --- | --- |
| Excellent online filtration solution that examines web pages. | Only provides yearly subscriptions. |
| Can specify when children can use gadgets. | No call and text monitoring. |
| Keeps track of their actual and virtual whereabouts. | |
8. Life 360
Life360 is a good parental control app for parents and relatives who want to keep connected. Among free parental control apps for cell phones, Life360 is great for concerned parents who would like to know wherever their children are all of the time. The software works on iPhone, Android, and iPad devices.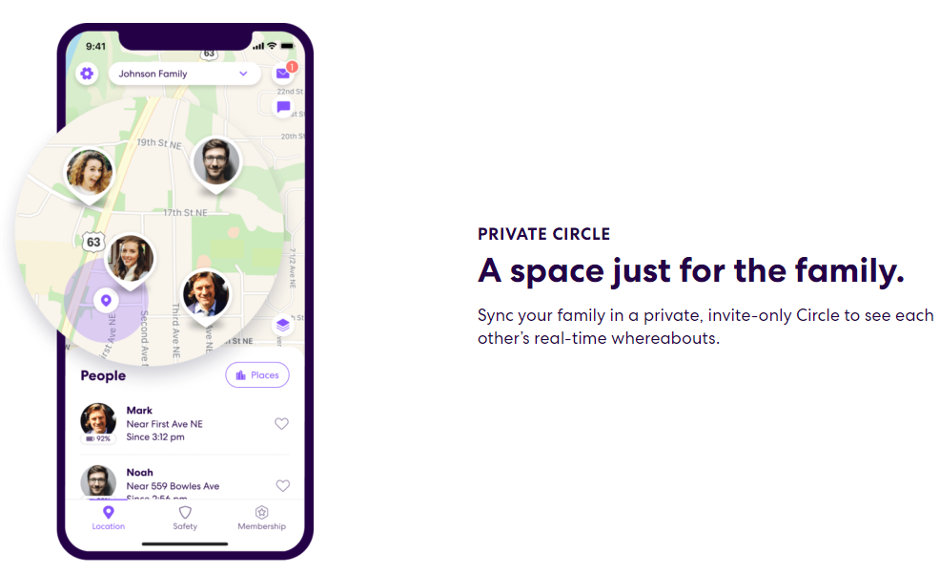 Install this on that child's phone and establish a secret, invite-only family circle. This means it is possible to perform phone control, decide who has access to the software, how it tracks your child's movements, and how geolocation alerts are personalized. Features include:
Place alerts: Life360 allows all its members to get notifications when a member of their circle arrives or exits a location.
Location history: Life360 allows all its members to access a Circle member's location and drive history.
Crash detection: Life360 aids in the detection of major traffic accidents among the members.
Pros and Cons
| Advantages | Disadvantages |
| --- | --- |
| Fast and easy installation. | Doesn't support Mac. |
| | Doesn't support Windows. |
9. FamiSafe
FamiSafe is an excellent solution for monitoring and deactivating family locator applications, virtual screen time limitations, and web content screening on your child's phone. Keep track of your family with the FamiSafe monitoring software. The app is compatible with iPhones, iPads, and Android gadgets. Its most remarkable features are:
FamiSafe allows you to track the target device's real-time location and see its location history.
Restrict screen time in some places, such as schools.
App blocker and activity monitor.
TikTok and YouTube history tracker and app blocker.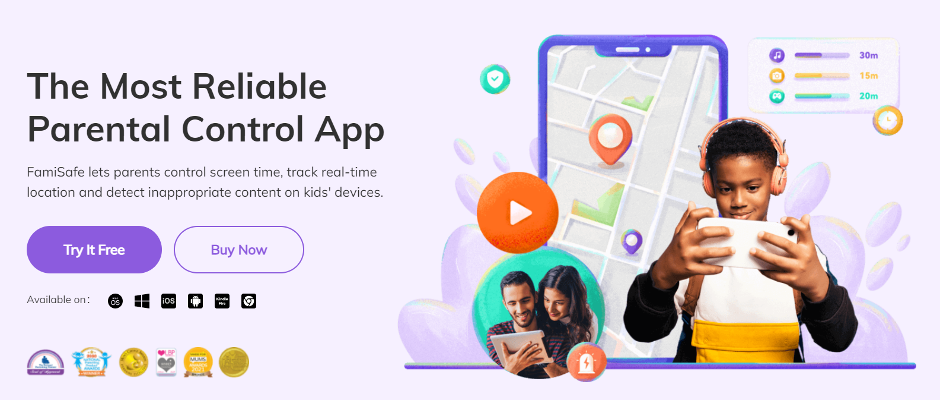 Pros and Cons
| Advantages | Disadvantages |
| --- | --- |
| Block problematic apps based on their age ratings. | In comparison to the Android version, the iOS version offers less functionality. |
| Seven (7) built-in websites with various hazardous websites make it easy to keep your kids safe online. | |
| Detect distressing YouTube material and suspected pornographic pictures. | |
| Multi-platform compatibility: It is compatible with Android, iOS, Kindle Fire, Windows, and Mac. | |
| With a single click, you may disable in-app purchases. | |
10. Verizon Smart Family
The software includes location services and also parental controls for all of your family's handsets. If you've got a Smart Family Premium membership, your child will be notified once a month that their geolocation is being disclosed to phone control apps. Features include:
Restrict access to problematic websites and programs, such as social networking, instant messaging, gaming, etc.
You may also restrict internet and phone calls, as well as monitor text and apps iPhone for a set period, at any moment, from anywhere.
Verizon's parental control app enables you to blacklist undesirable contacts on your child's smartphone.
You may also view their phone text messages and call history.
Premium plan subscribers may utilize location tracking to monitor their child's current whereabouts. You may also configure geo-fences to receive notifications when they depart or arrive at a certain location, such as home or school.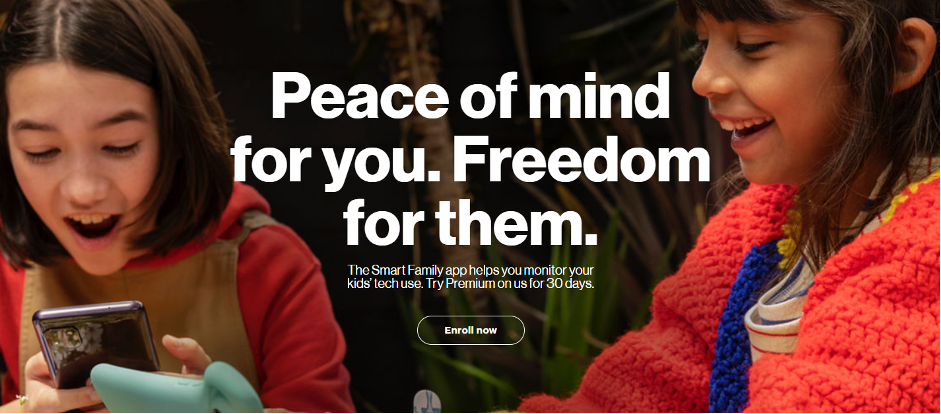 Pros and Cons
| Advantages | Disadvantages |
| --- | --- |
| Easy to install. | Only 4G LTE and 3G handsets are supported by Verizon Smart Family. Tablets are not supported. |
| Allows to monitor from multiple devices simultaneously. | Only premium users have access to location services and the alert feature. |
Let's Compare Parental Control Apps
| App | Compatibility | Free trial | Price |
| --- | --- | --- | --- |
| uMobix | iOS, Android | 1 day | From $49.99 |
| Bark | iOS, Android, Kindle | 7 days | From $49.99 |
| Qustodio | Android, iOS, Windows, Mac OS, Kindle | No | From $54.95 |
| Boomerang | iPhone, Android | 14 days | From $15.99 |
| Kaspersky | iPhone, Android, Windows, Mac OS | Yes | From $14.99 |
| Norton Family | Windows, iOS, Android | 40 days | From $49.99 |
| Net Nanny | Windows, Mac OS, iOS, Android | 14 days | From $39.99 |
| Life 360 | iPhone, Android | 7 days | From $14.99 |
| FamiSafe | Android, iOS, Kindle | Free download | From $10.99 |
| Verizon Smart Family | iPhone, Android | No | From $4.99 |
Final Words
It's vital to keep your kids safe both on the internet and offline, particularly when they get their first smartphone. In this day and age, parents must keep track of their children's online usage. You must be able to safeguard children from internet predators and false information, as well as avoid cyberbullying. Top parental control apps for parents might assist you in accomplishing this.
Frequently Asked Questions
How much do parental monitoring apps cost?
Although a few monitoring apps for smartphones are free, the majority of them demand a monthly or yearly membership to have access to the most useful features. Prices might range from about $5 to $50 each month, based on the services you want to monitor and the variety of devices you want to monitor. The cost of parental monitoring applications is mostly determined by the services included.
Are there free parental control apps for Android tablets and phones?
There are several completely free parental control apps for cell phones available for Android tablets and phones, iOS, and other software platforms. Good tracking apps for a child's phone can give you the peace of mind you need. Such applications will limit your child's inappropriate web access and allow you to track their Android devices.
What are the best parental control apps for iPhones?
uMobix is among the best parental control apps for iOS and Android-supported devices. According to recent evaluations, this software is one of the finest parental applications for iPhones. The most well-liked aspects of the uMobix parental control app for iPhone are the app and site filtering, which limit what children may access.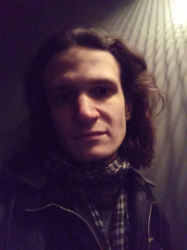 Latest posts by Alexander Mereïn-Velkor
(see all)